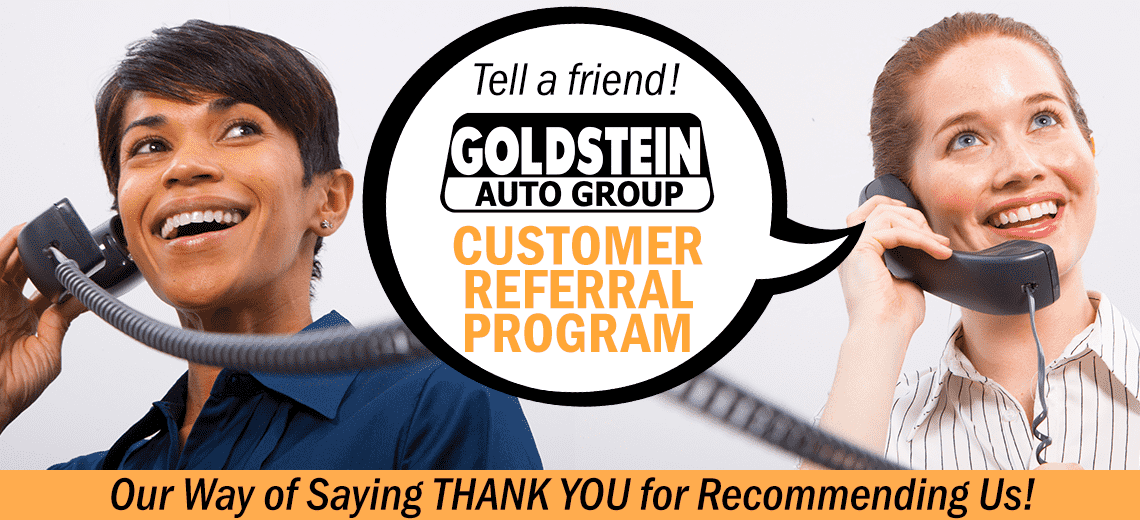 Refer a friend, choose a Gift Certificate!
Our valued customers can be our best salespeople, and we want to say Thank You! When you assist us in finding interested new or pre-owned vehicle buyers, or refer a customer to our Collision Center, you receive YOUR CHOICE of a $50 Restaurant Gift Certificate OR a $100 Goldstein Gift Certificate for service, parts or accessories.
Our referral program was designed to reward you - the customer. All you need to do is inform us ahead of time with the name and phone number of the person you are referring. You can even ask them to mention your name when entering the showroom. It's just that simple! Upon delivery of the vehicle, or completion of the collision repair, a "Thank You" reward will be sent to you!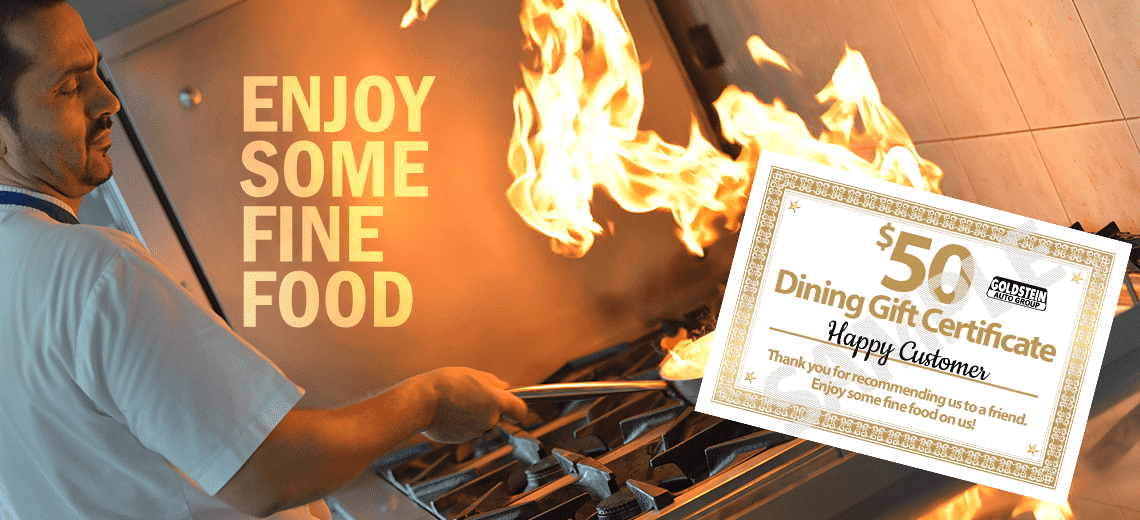 You may choose a $50 Dining Gift Certificate can be used at:
You may choose a $100 Gift Certificate that can be used for service, parts or accessories at any Goldstein Auto Group dealership.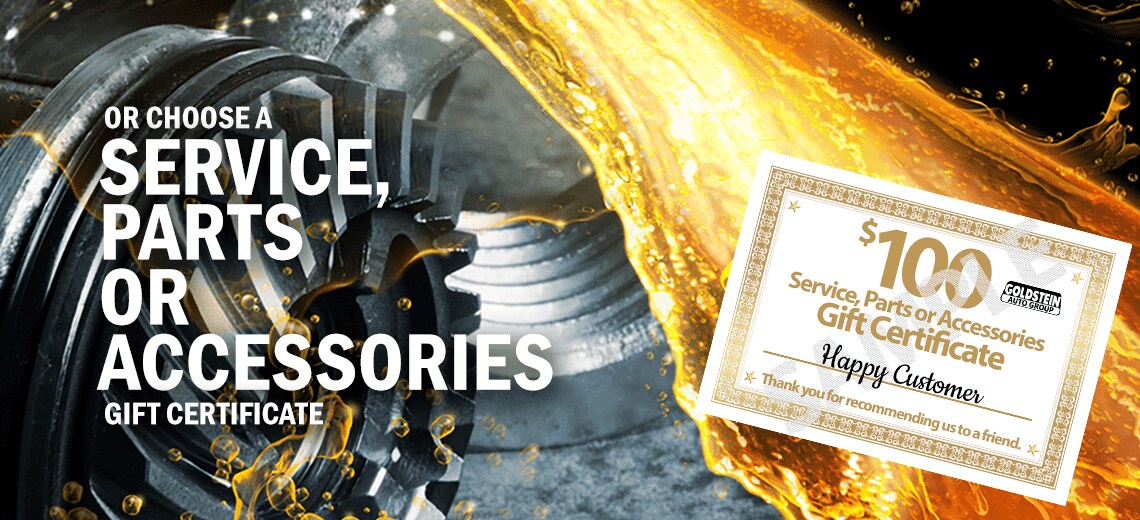 Did You Know About Our Warranty and Lifetime Exclusives???
*LIFETIME LIMITED POWERTRAIN WARRANTY included on New, Certified and "Select" Used vehicles model year 2017 and newer with 75,000 miles or less (at time of purchase). Excludes "Value Vehicles," "Advantage Vehicles," Commercial Vehicles, vehicles used for any and all ride-sharing or delivery services (such as Uber, Lyft, Grubhub, DoorDash, etc.), Diesel Vehicles, Turbos, Hybrids, Electric Vehicles, and vehicles that average over 25,000 miles per year (from date of purchase). All maintenance and repairs must be performed by selling Goldstein dealership in order to receive benefits; $500 deductible per visit. LIFETIME CAR WASHES; one exterior car wash per week for Lifetime of vehicle purchased, non-transferable. See dealer for complete details.