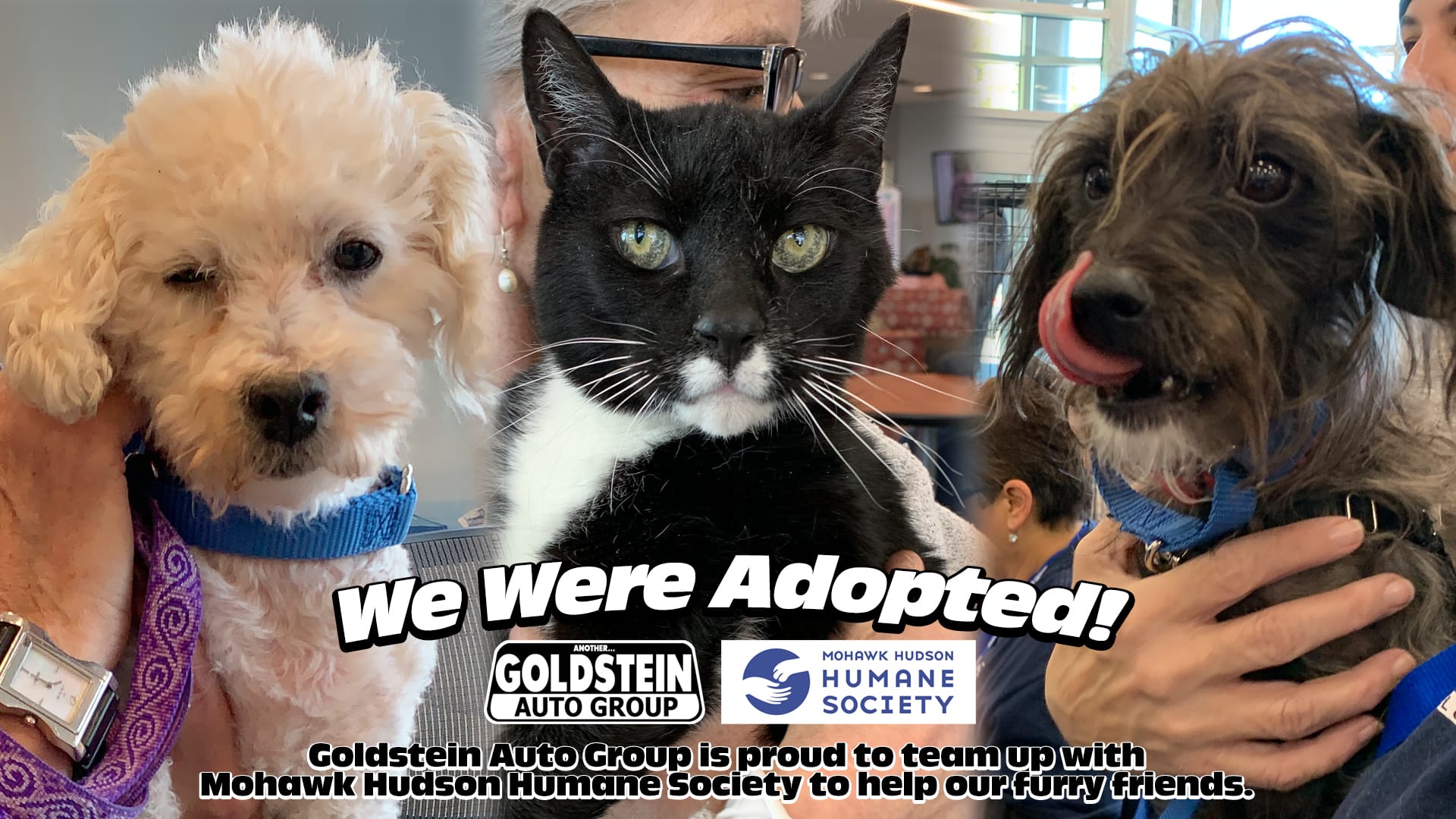 Goldstein Subaru and the Goldstein Auto Group
are proud to have partnered with the
Mohawk Hudson Humane Society
to help our furry friends.
Together, we have found forever homes for many cats, dogs and other animals who visited our stores for special adoption clinics in the past. While we are not able to have these special clinics during this time, we are able to help the shelter in other ways. And so can you!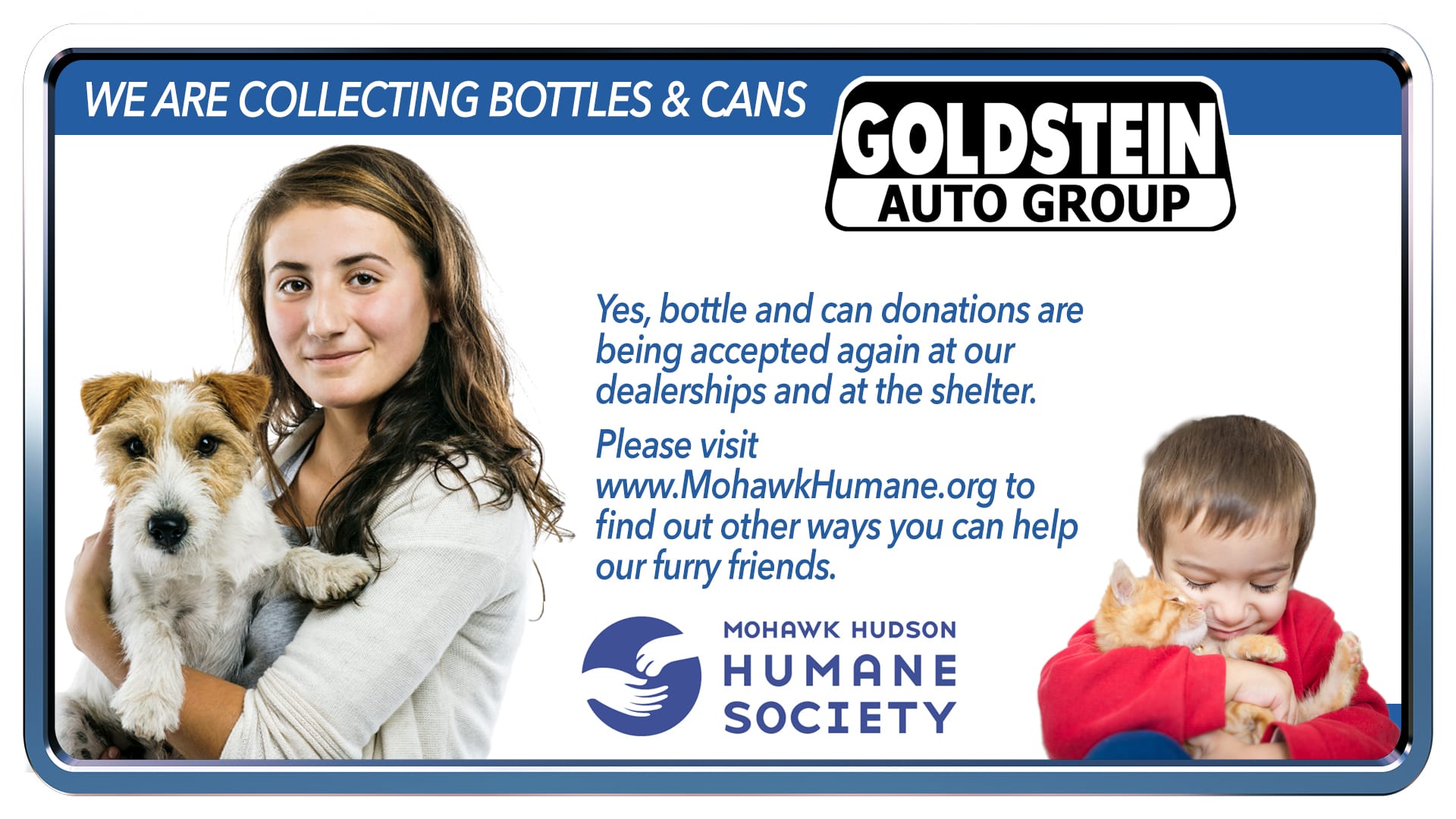 Donations for Mohawk Hudson Humane Society
Once again, Goldstein Subaru is accepting bottle and can donations for the shelter. Your donations have helped MHHS do amazing things for our furry friends in the Capital Region. Each bottle or can helps support an animal at the shelter with veterinary care and preparation for adoption.
Animals of all ages, from young pups and kittens, to mature dogs and cats, and animals who haven't experienced true love yet, are all waiting to find their new families and forever homes at the Mohawk Hudson Humane Society in Menands.
Please bring your empty bottles and cans to our dealership and we'll make sure they get every penny. Sorry, pickup is not yet available.
Goldstein Subaru: 1754 Central Avenue, Albany NY
You can also visit
MohawkHumane.org
to find out how else you can help the Mohawk Hudson Humane Society.
We look forward to the future when MHHS will again visit our stores and we're very happy to be able to restart the bottle and can donation program at Goldstein Subaru and the Goldstein Auto Group. Remember to wear your mask when dropping off your donations!
The shelter needs the following items which can be ordered for the Mohawk Hudson Humane Society:
Upright and hand-held vacuum cleaners

Canned/wet cat and dog food

 Paper towels

 Redeemable bottles and cans

Kitten milk replacement (KMR)

Cat litter

Rabbit water bottles

Newspapers

Postage stamps

Copy paper

Peanut butter

Fresh Step PawPoints

Flea and tick preventative (Frontline, Advantage, Advantix)

Puppy training pads

Dog toys

Plastic cat toys (no catnip, please)

Rawhides

Swiffer sheets

Toilet paper

Bleach

Hand sanitizer

Cardboard shoeboxes

Kongs (large or extra-large)

Kuranda dog beds

Cat beds

Towels

Blankets - smaller/thinner (such as receiving blankets)

Liquid hand soap

Kitchen scales

Pooper scoopers for dogs (long-handled metal)

Large spray bottles

Small animal bedding (shavings, straw or paper - no cedar)

Weed whackers and gardening equipment

Portable nebulizers

-10'x10' or larger canopies