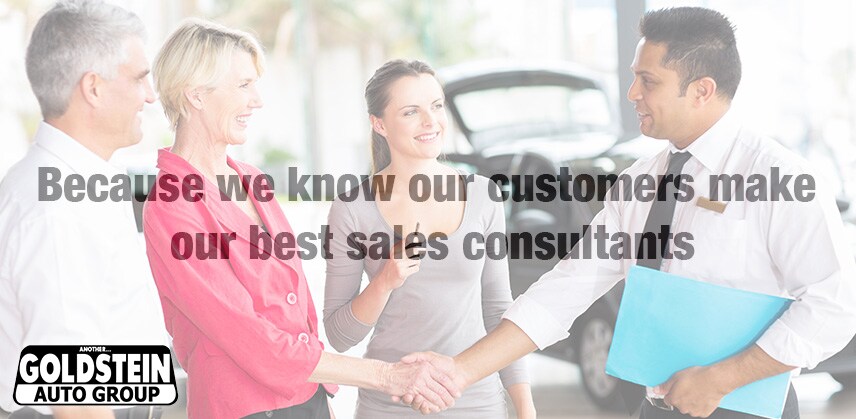 Reach For The Cars is a customer referral program we created to show appreciation towards our valued customers. Word of mouth is such an efficient way of advertising which is why we will always do whatever we can to make sure you only have positive things to say about our dealership and the way you were treated here. We realize our customers can be some of our best sales people and therefore we would like to give back for all that you give to us. As a Thank You, we will reward you with a $50 restaurant gift certificate or a $50 Goldstein gift card every time you assist us in finding interested new or used vehicle buyers.
To take advantage of this reward, all you need to do is inform us ahead of time with the name and phone number of the person you are referring or just have them mention your name while they are here. You will receive your gift card upon delivery of your friend or family member's vehicle.
This program is a way for all of us - customers and employees alike to work together and build those relationships that last a lifetime. So again, Thank You for your business and your loyalty throughout the years.
The restaurant giftcard is good for:
The Century House
Innovo Kitchen
Reel Seafood
Moscatiello's
Delmonico's
Teagan's