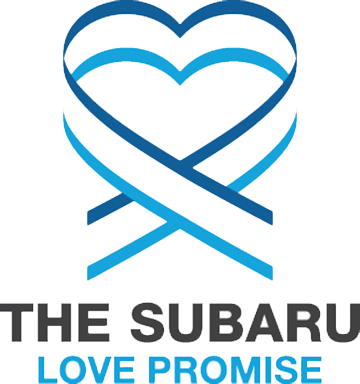 What is the Subaru Love Promise?
Subaru and our retailers believe in making the world a better place and the Subaru Love Promise is our vision of respecting all people. This is our commitment to show love and respect to our customers and to work to make a positive impact in the world.
How is Goldstein Subaru dedicated locally to the Love Promise?
Our Love Promise can be seen in various partnerships with local charities and non-profits. We're grateful for the opportunity, not only to be a part of our community, but to serve it as well.
Mohawk Hudson Humane Society
Bottle and Can Collections
American Veterans Care Organiz
Love Promise Stories from Goldstein Subaru
Subaru and Goldstein Subaru believe in making a positive impact on the communities in which we live and work. We uphold that belief through our Love Promise Community Commitment. Every month, we select inspiring stories from customers and partners from around our area who strive to support our collective commitment and feature them here
Every (Sun)Flower Has Its Day - Alison S
Sunflower came to Mohawk Hudson Humane Society as a stray in August 2021. From the moment she walked in the doors, it was clear she needed a lot of attention. Sunflower is a senior, at over 10 years old. After being seen by the veterinarian, Sunflower was diagnosed with a heart murmur, luxating patellas (moving kneecaps), dental disease, had an underlying endocrine disorder, and was not fit enough to be put under anesthesia for a spay. While Sunflower had all of these medical needs, it was clear shew as still a happy girl. Knowing that adopting a dog with this many medical issues can be difficult and she may not have a lot of time left, Sunflower was placed in the CrossRoads program, a hospice adoption program at MHHS. This program allows animals that may be towards the end of their lives to know love, safety, and comfort for however long they have left. It takes very special people to adopt an animal in the CrossRoads program, but they are often some of the best. Sunflower first went to a foster home, and then was adopted by her foster family. Support from Goldstein Subaru allows these programs to thrive. Goldstein supports MHHS monetarily, with regular supply drives, and as a base for bottle and can donations. The relationship with Goldstein Auto Group is one that MHHS holds close to its heart, and feels so lucky to be Goldstein's hometown charity.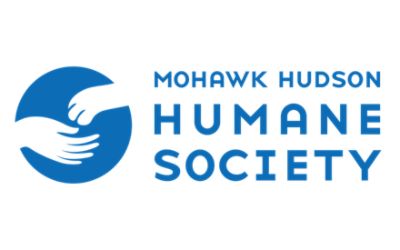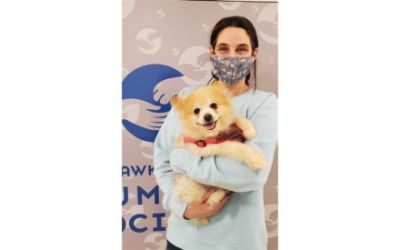 ---
Exceptional Service Even When Service is Closed - Jackie G
About 10 miles into my drive across Upstate NY last weekend (Sunday, 1/31/21), the low tire pressure light came on. I was concerned and stopped at two different rest stops to check my tires. They looked OK to me but each time I wanted to add air so that the light would go off, and each time I could not remove the covers from any of the air valves on the tires. Not only was it very cold outside, this was the first time I had tried to put air in my tires. You see I bought my brand new Subaru Outback in March 2020 and because of the pandemic have not driven it much. I continued my drive but was still uneasy because of the warning light. I wasn't sure what to do, and then I remembered great service I have received from various Subaru dealers over the years (I bought my first Subaru in 2012). So I looked for a dealer that was open Sunday as I drove east across the state and that brought me to Goldstein Subaru. Service was closed but Sales was open. While everyone welcoming and nice, I would like to especially acknowledge Aaron Butler. Not only did Mr. Butler loosen the covers on each tire valve for me, he showed me how to use the buttons on the steering wheel to decipher the warning signals and to see which tires needed air. He also explained that there was one person working in Service and that he would take care of my tires, and it would only take a few minutes. While I waited, Mr. Butler answered my questions about servicing a new car that hasn't been driven much from oil changes to updating the software. Soon my car was ready, tires filled and I was on my way. Subaru makes a great car, but the kindness and help from people like Mr. Butler will keep me a customer for life. Sincerely, Jackie George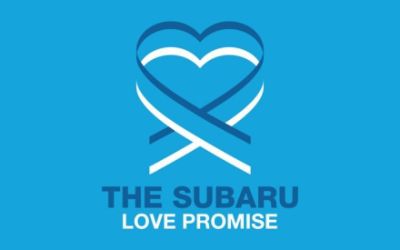 ---
Goldstein and MHHS Partnership - Alison S
2020 is a year that no one could have anticipated. On top of COVID-19 upending all programs and services offered at the Mohawk Hudson Humane Society (MHHS), it also completely changed the lives of those reliant and seeking out the services and offered. After six weeks of shutdown, MHHS was slowly able to re-open all public-facing programs. The world MHHS re-opened to was very different than the one in which it had closed. More people were home and looking to adopt animals, and more people were hurting and needing help and assistance for pet food and pet health. The close relationship between Goldstein Subaru and MHHS has allowed MHHS meet both of these demands from the community. Goldstein Subaru has long been a supporter and sponsor of the Furry Friends Pet Food Pantry, and that has only increased in recent months. Despite the Goldstein Subaru show room not being open to the public, MHHS and Goldstein worked together to create successful adoption campaigns. Events have been switched back to MHHS, which gave more animals adoption potential, on top of supporting Goldstein Subaru as a strong community partner. Goldstein Subaru has been an incredible partner to MHHS since before COVID-19, and we know that the relationship will continue to grow. Goldstein has stood with MHHS through the unknown of 2020, and every being at MHHS is grateful.
---
Goldstein Subaru Loves Learning ! - Jason R
Central Park Middle School , Schenectady New York was blessed the start of 2019 school year with 150 new books for the Library and many boxes of school supplies collected from Goldstein Subaru! In addition to the books donated, we received a $ 1000. Staples Gift Certificate !!!! This will help us throughout the school year to have supplies for Teachers to be able to give to their students without having to spend the money out of their pocket. The students decorated cards and letters expressing their appreciation and thanking Goldstein Subaru. Goldstein proudly displays them on a glass wall in their showroom! Thank you Goldstein for supporting our school !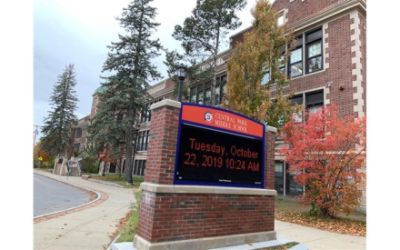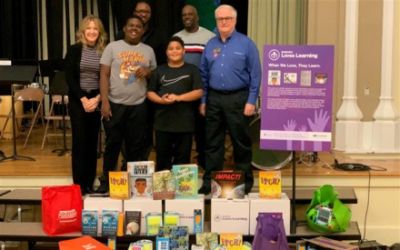 ---
Happy New Beginnings - Alison S
On December 18, 2018, Mohawk Hudson Humane Society (MHHS) was called to assist police at a potential hoarding situation in Troy, NY. Nearly 100 animals were rescued from a condemned home where a couple was hoarding, breeding, and selling them. As some of the first responders to this case, MHHS took on the majority of initial and subsequent care for these neglected animals. Many of these animals had never been handled by humans and were severely in need of veterinary care. Without the support of Goldstein Subaru and Subaru Share the Love, these animals would not have been able to receive the care they needed and deserved. It was essential that each animal be thoroughly checked by veterinary staff who then diagnosed them with any number of potentially expensive medical issues. One such animal is Larry the cat. Larry was five months old when he was found in a crate barely big enough for him to stand up or move around. When he arrived at MHHS, his eye was so badly infected that vet staff had no choice but to remove it. Like many other animals, in this case, he also suffered from severe dental issues. Larry has since been adopted, and now goes by the name Happy. He is living up to his new name, having adjusted to living with one eye and seeking out affection from his new family. Goldstein Subaru and Subaru Share the Love has made it possible for these animals to thrive and have happy new beginnings. The support and veterinary care did not end when these animals were adopted. Many needed additional services, for which MHHS was able to offer monetary assistance to adopters. While this type of care is extended to every animal in MHHS custody, the rapid influx of animals put a strain on the shelter. As of April 2019, all of the animals, in this case, have been adopted. With the support of Goldstein Subaru and Subaru Share the Love, MHHS was able to accept these animals with open arms. Your generosity allowed our staff to go above and beyond with extraordinary care for animals greatly in need. Thank you for all that you do for MHHS, and for being a proud partner in this work. The attached photo collage contains pets from this case that are having happy new beginnings.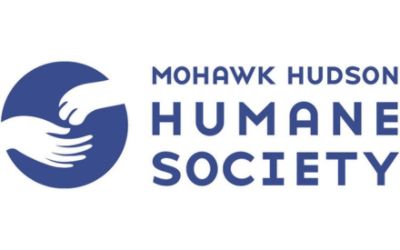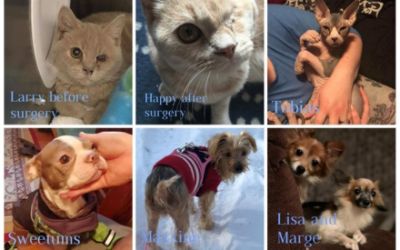 ---
Keeping Children Warm - Lidia S
Goldstein Subaru donated jackets to the children at our local church. It was such a warm act of kindness. Many families in the community are unable to buy new clothes for the little ones. The faces on the children when they opened them were priceless. Many thanks to Goldstein Subaru.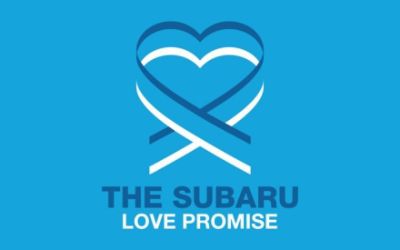 ---
Mohawk-Hudson Animal Shelter - Leonard E
Goldstein Subaru was so generous to the shelter. The Share the Love Hometown Charity donation for the shelter will help in the care of so many animals. Thank you Goldstein Subaru
---
Goldstein Subaru sponsors our 5K run for ALS - Harvey R
When it comes to providing exceptional service and supporting community causes our Subaru retailer, Goldstein Subaru, Albany, is second to none!!! Stephanie Goldstein has made Goldstein Subaru the Corporate Sponsor of our "Annual 5K Run for ALS" [Amyotrophic Lateral Sclerosis, commonly referred to as Lou Gehrig's Disease] for the past five years and Goldstein Subaru's financial support of this event helps "makes it happen." On a personal note, my wife and I are driving our 8th and 7th Goldstein Subarus, respectively; our granddaughter is driving her 2nd Subaru and our inlaws have just purchase their first Subaru. Goldstein Subaru Albany, New York
---
2015 Share the Love Hometown Charity Presentation - Stefanie G
We would like to thank our customers and all our employees for making our 2015 Subaru "Share the Love" Event the best ever! With your help, Subaru donated $ 39,107 to the Mohawk Hudson Humane Society!!! The Charity's mission is to match pets with people who love them and to improve the lives of homeless and abused animals through sheltering, adoption, education and advocacy, as well as the prevention of animal cruelty. The presentation was made on May 14, 2016 at the Share the Love adoption clinic. Thank you so much for helping us to support this great Hometown Charity!
---